I'm not an avid camper, however I know that where I live lends to year-round camping. Many families I know even take their annual vacations at local campgrounds!
If you're new to the area, though, you may not yet know of the multitude of options at your fingertips. That's where my friends at Capital Title have reached a hand out to help: they put together a nice, concise list of places to camp throughout all of central Texas.
By the way, it's gorgeous out there right now. Even a chance of rain should not cause you to postpone an opportunity, because wildflowers are blossoming along Texas highways in every direction!
[Of course this could affect your sinuses if you are prone to spring-time allergies, so remember to pack your go-to remedies along with other supplies]
Here's an infographic with descriptions of each location, and links to each area are below so that you can find specific visitor information.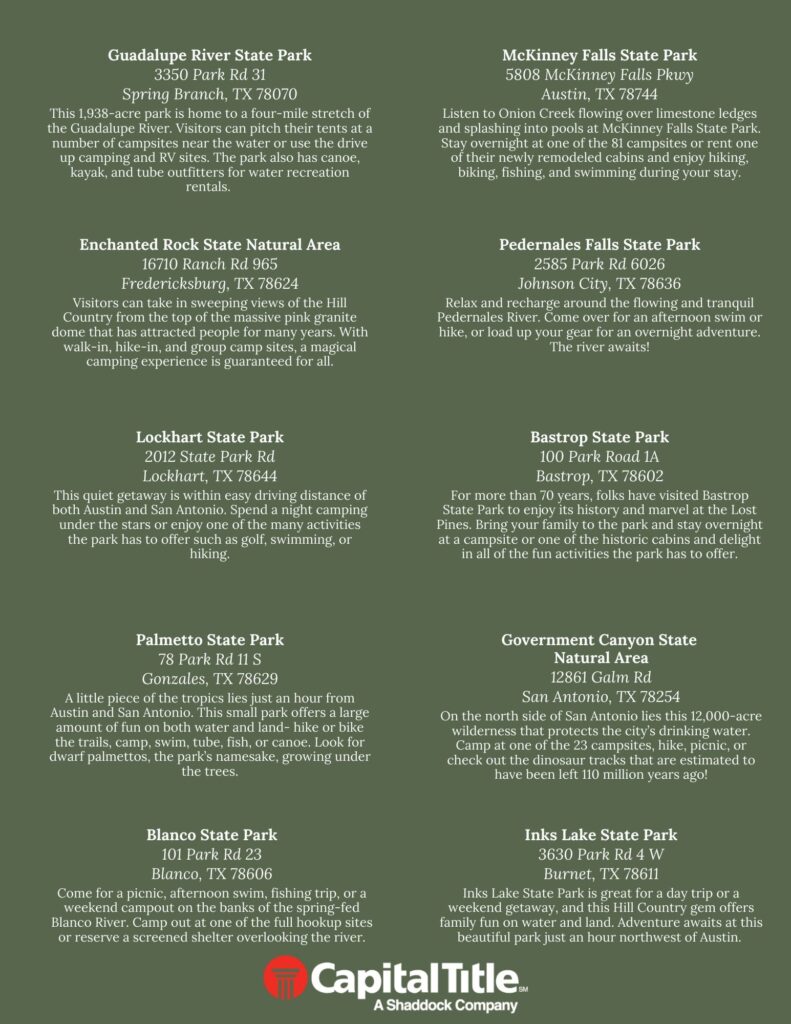 Enchanted Rock State Natural Area
Government Canyon State Natural Area